About Total Wellbeing
Total Wellbeing is a husband-and-wife team providing alternative therapies ranging from full-body massages, Indian head massage, reflexology and beauty treatments to hypnotherapy, counselling, NLP and relationship therapy.
Smita Ahluwalia established Total Wellbeing as a beauty therapy salon in 2002. Marrying in 2006, Smita and Haran combined forces, Haran bringing his hypnotherapy and psychotherapy skills to Total Wellbeing.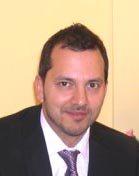 About Haran
A qualified Cognitive Hypnotherapist and NLP Practitioner with post-graduate training in Psychotherapy, Haran Rasalingam is a member of the National Council for Hypnotherapy, one of the leading national bodies ensuring the very highest standards of hypnotherapy in terms of quality, competence and ethics. Haran trained at the internationally-renowned Quest Institute, the UK's most advanced and modern hypnotherapy training school.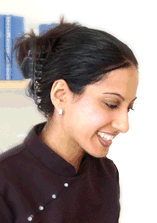 About Smita
Smita Ahluwalia is a highly-experienced beauty therapist with a range of qualifications in a number of alternative therapies. For full details of Smita's treatments and experience, click here.